Posts for tag: smile makeover
By Emanuel Kontos, DMD
April 20, 2020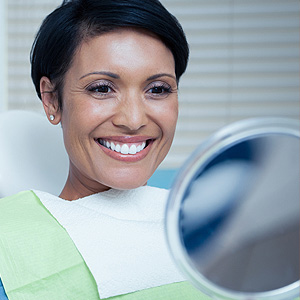 "Redesigning" a smile is a lot like remodeling a house: the technicalities of construction must blend seamlessly with what is perceived as elegant and beautiful. The first aspect — the proper materials and techniques to achieve a sound restoration — is absolutely crucial. But the aesthetic is just as important for assuring the final restoration evokes beauty and style.
Balancing these two aspects of a smile makeover requires thoughtful intent and planning. What may be pleasing aesthetically may not be technically feasible; but what may be technically sound may not have that sought-after "curb appeal."
You and your dentist must work together to achieve the successful blending of these two aspects. That's why it's important for you to have full confidence in your dentist: that he or she is both technically skilled and experienced in cosmetic procedures and artistically aware of what will look best aesthetically.
The first step in your makeover is a thorough dental examination to determine the overall state of your oral health. With this "bigger picture," your dentist will have a better understanding of what's possible and practical for you and your situation. The exam may also reveal problems that should be treated first before any cosmetic work.
From there, you must communicate clearly to your dentist what you perceive as wrong with your smile and what you would like to have changed. While there are general principles of beauty best followed, your dental work could hypothetically take different paths depending on your desires and expectations. You might prefer a more "sexy" look or one that's "sophisticated." Or perhaps you only want subtle changes that still retain features expressing your individuality.
Ultimately, though, your expectations must line up with reality. Much like your house contractor, your dentist will advise you on what's both practical and possible. And with their experience in smile enhancement, they can also help you determine what will look most attractive given your facial structure and features.
With this preliminary planning, you can be confident as the work proceeds that the end of the project will be both exciting and satisfying. And just as with your newly renovated home, you'll be more than happy to share your smile with others.
If you would like more information on enhancing your smile through cosmetic dentistry, please contact us or schedule an appointment for a consultation. You can also learn more about this topic by reading the Dear Doctor magazine article "Beautiful Smiles by Design."
By Emanuel Kontos, DMD
December 02, 2019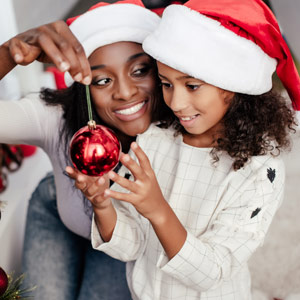 The holidays have officially begun! Between Thanksgiving and New Year's Eve, it's fairly certain you're going to be spending time with lots of folks. From family gatherings to neighborhood open houses to the office holiday party, you'll find yourself rubbing elbows with all the in-laws and out-laws in your social orbit. And because it's the season of cheer, you'll probably smile—a lot.
So, before the festivities go full tilt, take a little time to freshen up that wonderful smile of yours. Here are a few suggestions for having a smile this holiday season that you're confident to put on display.
Dental cleanings. While professional dental cleanings primarily remove any lingering disease-causing plaque and tartar, they can have the secondary benefit of improving your smile's appearance. So, if it's close to time for your regular dental visit or you would simply like to give your teeth a quick polish, schedule a cleaning appointment for a little extra holiday sparkle.
Teeth whitening. You can gain a noticeable increase in smile brightness with a professional whitening application. With our advanced bleaching solutions and techniques, we can precisely control the level of brightness you desire, from a more subdued natural white to a dazzling "Hollywood" shine. And with care, the effect could last for several months or even years with an occasional touch-up.
Bonding. A chipped tooth can stand out from your smile like a smudge on a masterpiece painting. In many cases, though, we can repair minor chips and other defects by bonding composite resin to the tooth in a single visit. The process is simple: We color-match the resin to the tooth, then apply, shape and cure it. Your tooth will look good as new.
Porcelain veneers. For a more durable and comprehensive solution, consider veneers for dental flaws you do not wish to live with. These thin wafers of porcelain are permanently bonded to the front of teeth to mask chips, heavy staining or slight misalignments. And they are quite affordable compared to more extensive cosmetic restorations.
All of these cosmetic options can fit into most people's budgets and don't take a lot of time in the dentist's chair. Veneers are the one slight exception: These require more than one visit to the dental office because they are custom-made for you in a dental lab. Also note that veneers often require the permanent removal of tooth enamel, so the tooth will require a veneer or other restorative covering from then on.
All in all, though, it doesn't take much to put some much-needed zing back into your smile. In most cases, it only takes one visit—just in time to brighten up your holiday season.
If you would like more information about smile enhancement, please contact us or schedule a consultation. To learn more, read the Dear Doctor magazine article "Porcelain Veneers."